Touring Touring, It's Never Boring.
In a few hours I'll be taking a Greyhound bus to Cincinnati to meet up with the Dopamines for a 3 week tour!! It's my first US tour in what feels like forever. Hope to see some friends out there!! Friday, July 13 Ft Wayne IN - The Brass Rail Saturday, July 14 Madison WI - Majestic Theatre Sunday, July 15 Minneapolis MN - Triple Rock Social Club Monday, July 16 Des Moines IA - Gas Lamp...
COOL SHIT COMING UP
Gots me a bunch of shows in the coming weeks. Check it. 6/14 UNLOVABLES Lulus Brooklyn NY  FREE SHOW! 6/21 MIKEY ERG SLOW DEATH Insubordination  Fest The Ottobar  Baltimore MD 6/22 UNLOVABLES Insubordination Fest The Ottobar Baltimore MD 6/23 HOUSE BOAT THE DOPAMINES Insubordination Fest The Ottobar BALTIMORE MD 6/24 HOUSE BOAT THE DOPAMINES The Thing That Ate Larry Livermore...
last minute show!
I'm playing solo today at ABC NO RIO with Arms Aloft! Matinee show! 3PM! Y'all should go! 156 Rivington St. NEW YORK CITY!
KERNS/ERG!
Go to www.asianmanrecords.com to order my first recorded/third released 7", a split with Alex Kerns of Lemuria.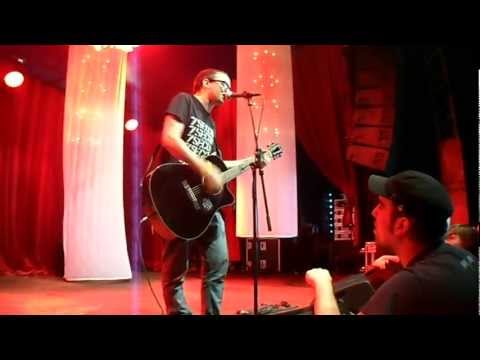 MAYDAY MAYDAY!! I'M ON FIYAH!
Hey folks. May is a particularly busy one. check out whats happening. A band I'm in called Now People are playing 2 consecutive thursdays in Brooklyn. MAY 3RD Now People at Hanks Saloon 46 3rd Ave Brooklyn NY MAY 10TH Now People at Bar Matchless 557 Manhattan Ave Brooklyn NY  after that I have a bunch of solo stuff including a solo run in Eastern Canada!! MAY 15TH  MIKEY ERG ...
Leaving for Europe with Off With Their Heads! Dates are in my last update! Playing solo shows in Paris and at Groezrock!
APRIL!
hey folks. Here's what I've got going on in April! SATURDAY APRIL 7TH!!  I'll be in LOS ANGELES playing this That will rule. I believe it's my first solo show in LA proper. Hope to see some buds there. after that I'll be over in Europe playing drums for OFF WITH THEIR HEADS!!  Here's the info 19.04   Hamburg, Germany - Hafenklang 20.04   Berlin, Germany...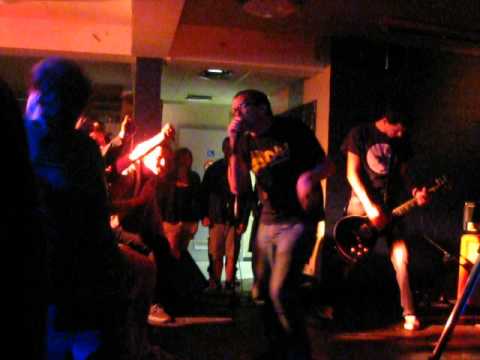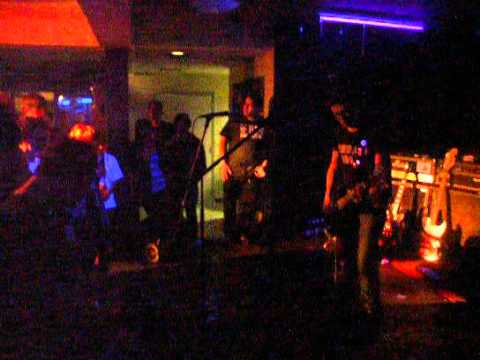 CROSSBONEFEST 2012 →
whodidntkillbambi: HC-Stage Doors: 18.00 Trapped Inside: 18.30 – 18.50 Conviction: 19.20 – 19.50 Get Wise: 20.20 – 20.50 Rebuild: 21.35 – 22.05 Trash Stage DRS: 18.55 – 19.15 Shredder: 19.55 – 20.15 Insanity Alert: 21.00 – 21.30 Vitamin X: 22.15 - … AFTER VITAMIN X THERE WILL BE A SPECIAL PERFORMANCE BY MIKEY ERG & THE PRICEDUIFKES Saturday 24 march 2012 Outside Doors: 16.00 Tyred...
March 17th at the loft CANCELLED!
Hi Y'all, tomorrows show at the loft in New Brunswick is CANCELLED. sorry!
MARCH MADNESS!!
Alright folks. I have a bunch of shows coming up in March. Check It Out!! March 3rd I'll be playing some guitar and singing with Hallie Unlovable and friends in Brooklyn. We'll be doing some Unlovables stuff, some covers, some NEW SONGS. It will be cool. Here's the info! Saturday, March 3, 2012  7:30pm until 11:30pm  AMY KLEIN AND THE BLUE STAR BAND (the fucking beautifulest...
NEW FLEXI AVAILABLE NOW!!!
My new flexidisc is available NOW from http://johnwilkesboothrecs.storenvy.com/. 5 tracks that are not very pop punk including an FYP cover! You can get shirts there as well! Preview it or purchase digitally here! http://mikeyerg.bandcamp.com/album/fucifier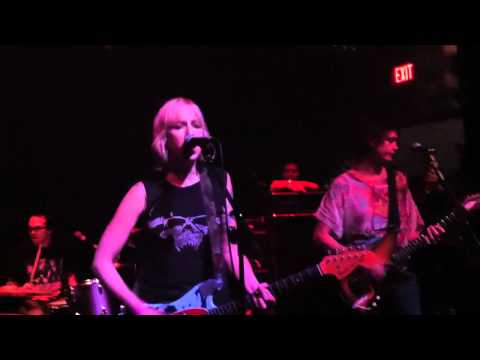 Listen to crap I've recorded!! →
This Will Be Our Year
well here we go. Gonna use this thing as a website of sorts. I'll update with info on shows, records, and everything else I'm doing. Sweet! This FRIDAY I'll be playing in Brooklyn. Check It! Friday, February 10th 2012 Death By Audio, Brooklyn, NY Mikey Erg House Boat Nuclear Santa Claust Secret Police Plastic Cross $8 8PM